Senco A20 (PC0781)
Palm Nailer
Factory Reconditioned
---
A20 Palm Nailer by Senco
— Sale!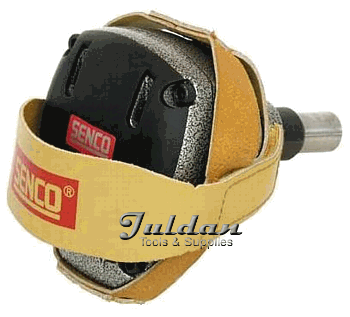 Drives bulk nails 6d to 16d
Magnetic nail guide for faster and easier driving.
Leather grip reduces fatigue.
Factory reconditioned with one year warranty


Only $59.00 ♦ Factory Recon

2 In stock

SENCO's Factory Reconditioned tools provide the following:
• Covered by a one-year warranty
• Functionally factory reconditioned to "like-new" quality
• Have identifiable marking of an "R" stamped adjacent to the serial number to identify it as a reconditioned tool


This newest tool from Senco weighs less than three pounds and fits into the palm of the hand, making it ideal for joust hangers, metal straps, and pole barn assembly. The Senco A20 Palm Nailer eliminates the possibility of marred work surfaces that often result from errant hammer blows, because slight hand pressure is all that's needed to activate this tool. Includes Leather grip.

Drives bulk nails from 6d to 16d (to 70d with optional adapters

Balanced 2.5 lb. weight
Soft rubber palm pad for comfortable grip
Magnetic nail guide for faster and easier driving
Leather grip reduces fatigue
One year warranty

TOOL SPECIFICATIONS
Height: 4.8125"
Weight: 2.5 lbs.
Reg. Operating Pressure:
50-125 p.s.i.g.

---
END OF PAGE